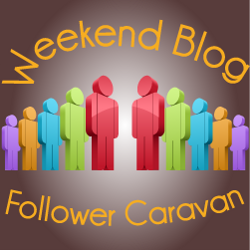 Weekend Blog Follower Caravan is a simple online blogger-helping-blogger weekly meme. It was designed for bloggers to help each other in terms of blog followers either through Google Friend Connect and email subscribers.
Welcome all! Yet, it's another WBFC, and I'm excited to meet new blog friends..
You can (also) follow me at twitter.com/sarahalconcel
or click here -->
Thank you everyone, happy WBFC!